Captain Tim O'Rourke
Captain Tim O'Rourke grew up in Syracuse NY, dreaming of wide oceans and fishing. In 1989 he moved to Montauk, where those fishing dreams started coming true. He has been there full time ever since.
Captain Tim has experience fishing for many different species, including bass, bluefish, tuna and marlin. He has learned from some of the best Captains in Montauk and the Eastern Seaboard. His passion for fishing has taken him beyond Montauk on many adventures in Alaska, Costa Rica, Panama, Maine, Honduras and Walker's Cay.
Years of working as a sport boat mate and commercial fisherman, has allowed Captain Tim to earn his 100 Ton United States Coast Guard Captain's License. He works hard to give his customers the best light tackle experience that Montauk has to offer.
Both beginners and experienced fisherman are welcome aboard, including kids of all ages!
Captain Tim enjoys teaching his two favorite fishermen, his sons Finn and Pearse.
Montauk remains Captain Tim's favorite fishing spot.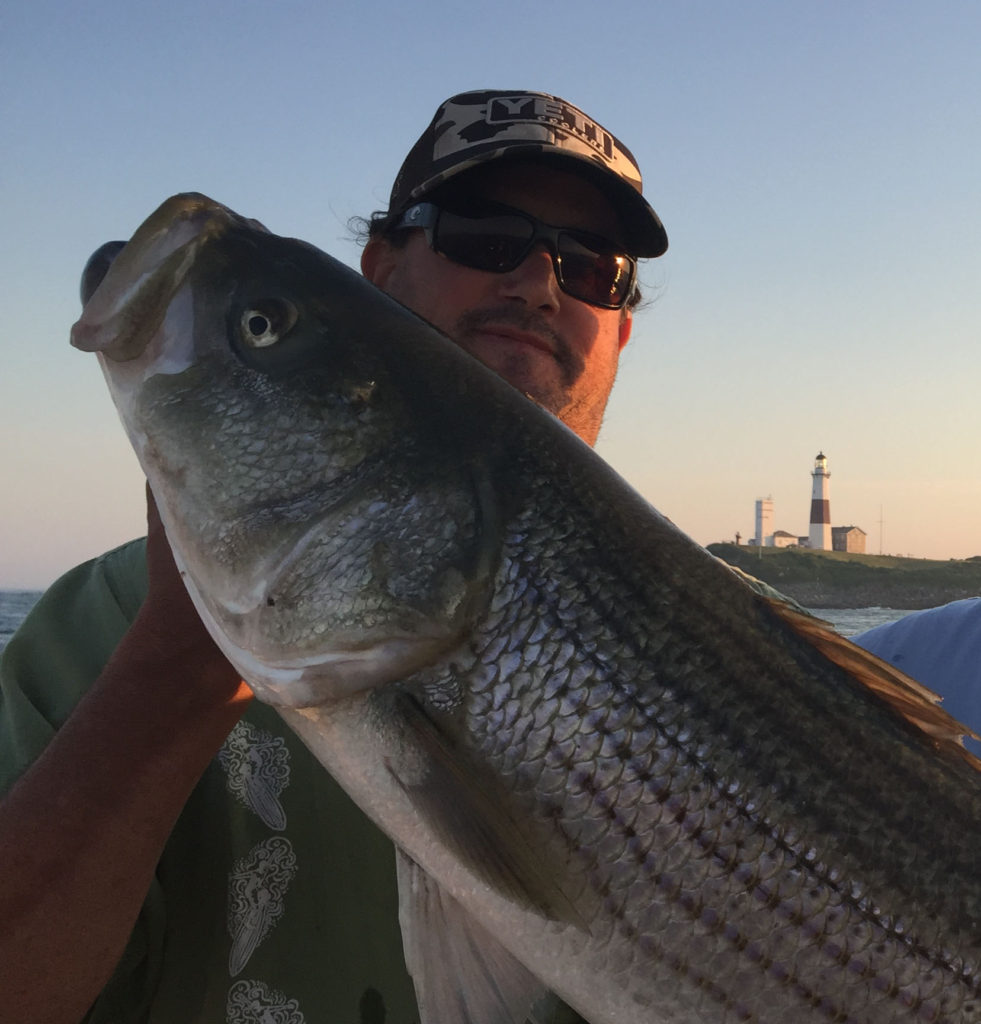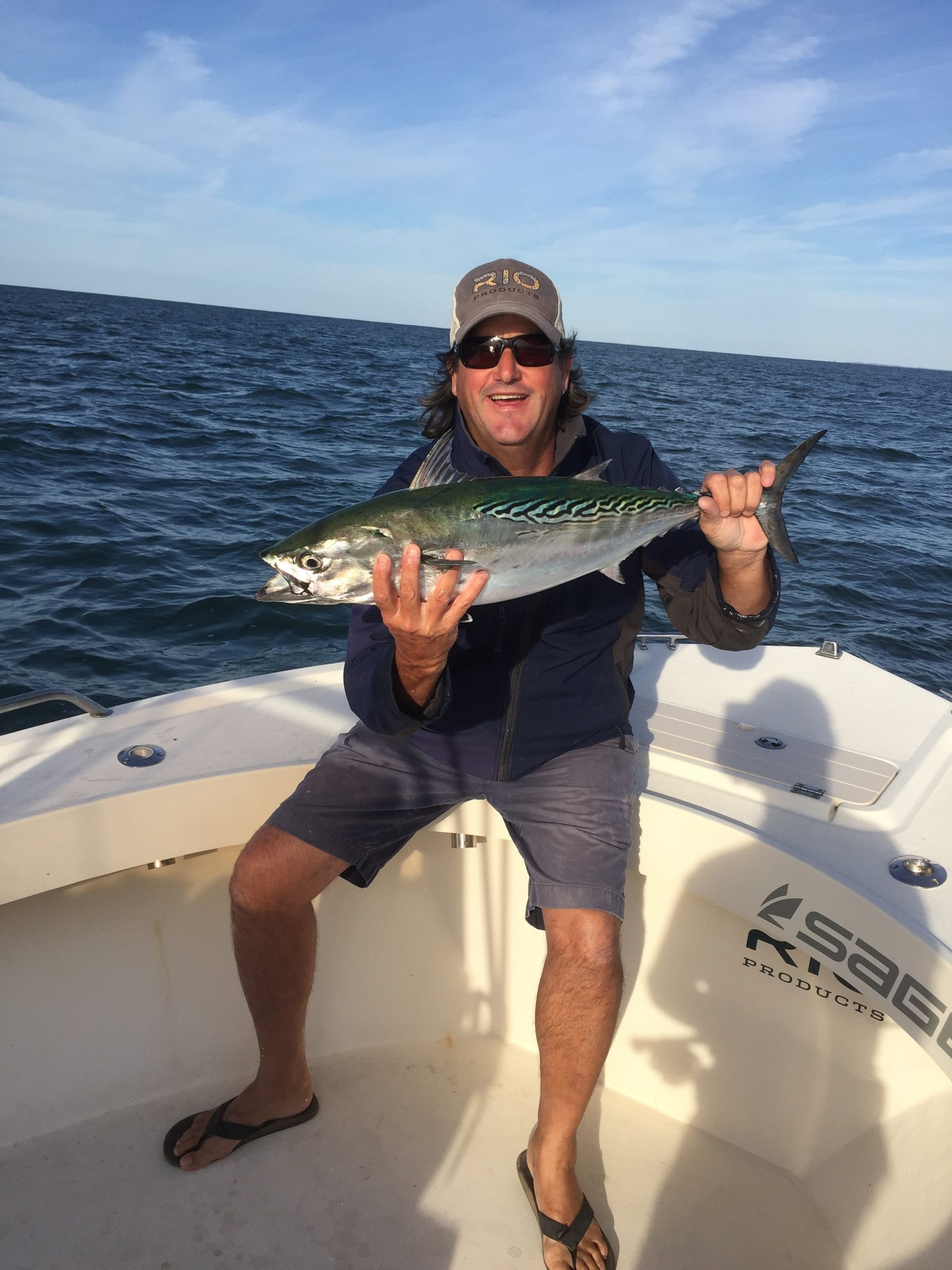 Click below for more info about Captain Tim O'Rourke!